Steven Christoforou
"O God, when You come upon the earth in glory, the whole world will tremble. A river of fire will bring all before Your Judgment Seat and the books will be opened, and everything in secret will become public." (Kontakion of Judgment Sunday)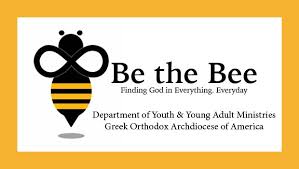 "Judgment" is a scary word. In fact, the concept of a Final Judgment has scared many people away from Christianity altogether. After all, why would a loving God condemn people to eternal torment?
But what if that's not the right question? What if we're the ones who judge ourselves?
In this Sunday's Gospel reading, Jesus explains what will happen at the Final Judgment. It's not a parable: it's a prophetic vision of what's to come. The sheep will inherit the Kingdom prepared for them, while the goats will be cast into the fire prepared for the demons. Yes, this sounds terrifying…
But what's even scarier is that God isn't simply punishing the goats. Rather, the goats are punishing themselves. The goats are the people who refused to feed the hungry and clothe the naked. They are like the Pharisee, who condemned the Publican. They are like the Older Brother, who refused to enter the feast when the Prodigal Son returned home. The goats have separated themselves from God by separating themselves from their neighbors. They have chosen the path of selfishness and cruelty. To them, the Kingdom of God is a place of torment and fire.
Because God's Kingdom is one of love.
As Saint Paul explains in this Sunday's Epistle reading, salvation isn't a private matter. Our goal isn't to do what's right for ourselves, but rather to love our neighbor. If we find ourselves locked out of the Kingdom it will be because we chose the path of the Older Brother. Because we locked ourselves out.
So how will you be judged?
Sin is the path of selfishness and isolation. As Children of God, we are called to choose love and communion. So watch this episode of and open your heart to God's Kingdom. Don't lock yourself out.